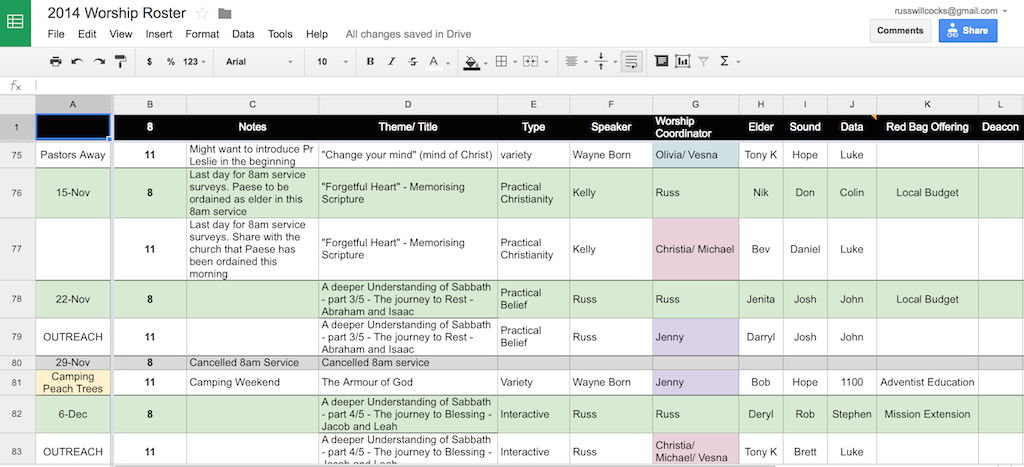 Google Drive – Sheets
Ever found yourself tearing your hair out trying to access the up-to-date roster for your church? Perhaps you've been responsible for endless drafts and re-issues of the same roster? A simple and effective solution is to use Google Sheets – part of  Google Drive – to coordinate updates and revisions effortlessly, online and free! Of course this will save everyone from tearing their hair out, and your team will suddenly feel empowered and up-to-date! A Kingdom win!
Requirements: You'll need to set up a Google Account (if you already have gmail then you have one already)
https://support.google.com/accounts/answer/27441?source=gsearch
Then simply log in to Google Drive
And you can start creating your roster using the spreadsheet application 'Sheets'
Once you've created it, you can share it with other Google Account holders using the share button.
https://support.google.com/drive/answer/2494822?hl=en
The great thing about Google Drive is that any or all of your team can access and edit simultaneously, can leave comments to be resolved etc.
Once you've set it up, access your stuff quickly at drive.google.com
You'll never look back!